More sessions have been added!
Cottage Gatherings are filling up!
Beginning in March and extending through May, Pastor Paul will be conducting numerous Cottage Gatherings for all Augsburg disciples. These Cottage Gatherings are designed to deepen relationships between Pastor Paul and the congregation and to hear the vision of what God has in store for the next few years at Augsburg.
Each of these gatherings should last about ninety minutes and will be held either in member's homes or at the church. Some of them will be during the day, some in the evenings, and some on a weekend. Child care will be available at a few of the locations. There are about twenty families that will be hosting these gatherings spread throughout Augsburg's footprint. We are hopeful that each of you will be able to attend one that will suit your schedule and location.
Due to strong interest, two more sessions have been added.
Sign Up Now through the link below: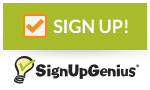 This Sunday, March 11,  You may signup in person,  outside the Gathering Room. Please make every effort to sign up for one of the gatherings. If you have any questions please contact the church office (336-722-8144), Kathy Carr or Kathy Nelson.