More Cottage Gatherings Added!
More Cottage Gatherings have been Added.
More than 200 Augsburg disciples have signed up to attend a Cottage Gathering with Pastor Paul. Five additional dates have been added to make plenty of room for all who want to participate. These Cottage Gatherings are designed to deepen relationships between Pastor Paul and the congregation and to hear the vision of what God has in store for the next few years at Augsburg.
Each Cottage Gathering will last about ninety minutes and will be held either in a home or at the church. Some are scheduled during the day, some in the evenings, and some on a weekend. Child care will be available at a few of the locations. We are hopeful that each of you will be able to attend one that will suit your schedule and location. If you don't see an available date that will work for you, let us know.
Additional Dates:
Tuesday, June 5, afternoon
Wednesday, June 6, evening
Thursday, June 7, afternoon
Monday, Jun 18, evening
Sign Up Now through the link below: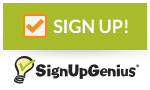 It is easy to sign up for one of the Cottage Gatherings. If you have any questions or would be willing to host an upcoming gathering, please contact the church office (336-722-8144), Kathy Carr or Kathy Nelson.